I love being an Aunt! Part of that means that I can be a kid again with my nieces and nephews. I also work with kids so I am always thinking of fun crafty things that are seasonal and relatively easy.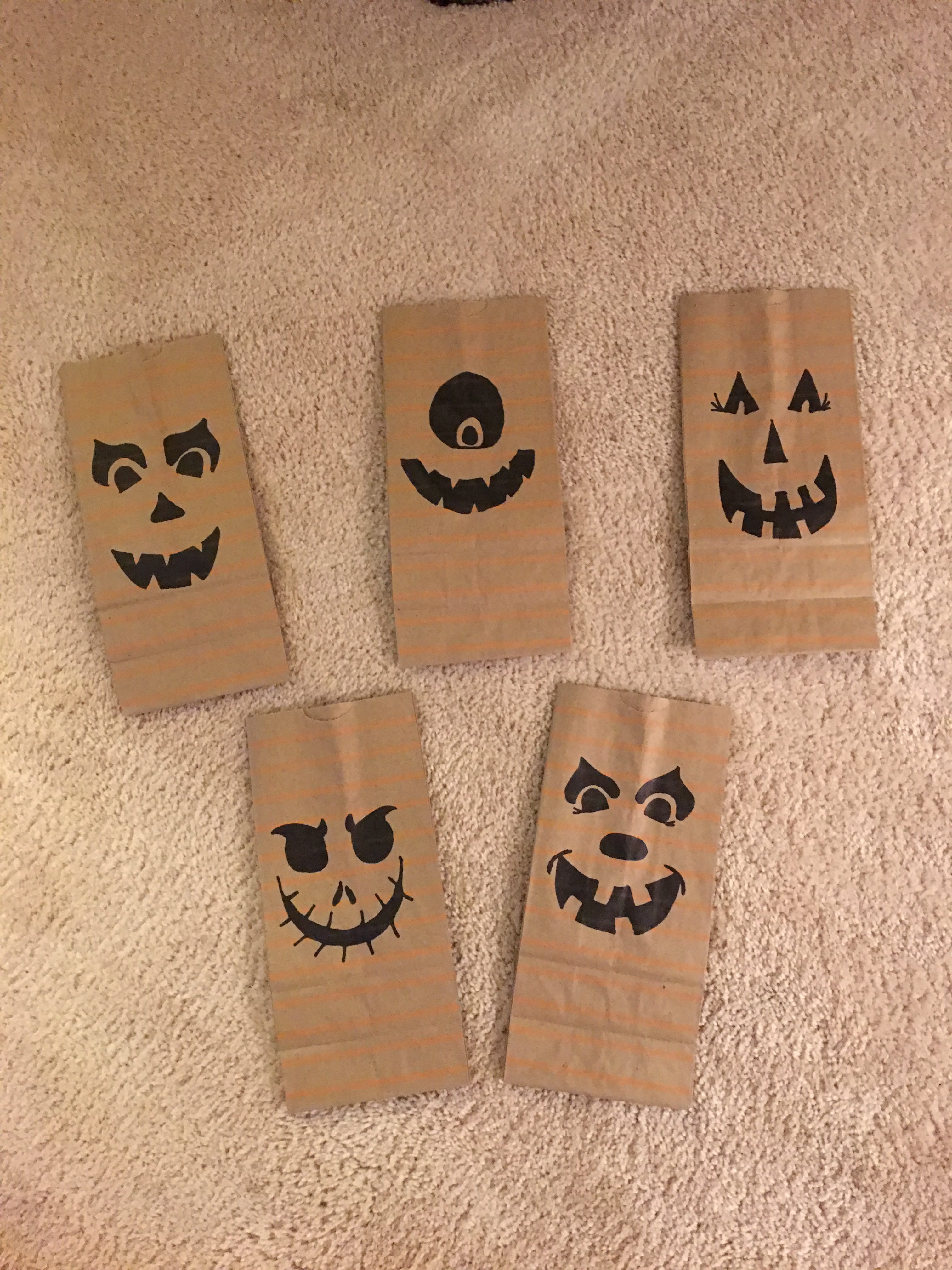 This year I decided to make some treat bags for my little loves! I found some cute Jack-o-Lantern face ideas from Pinterest and then free-handed the faces onto the paper bags. It was fun using my imagination!
If you are not so inclined to free-handed drawing, feel free to trace or cut and paste shapes to make the faces!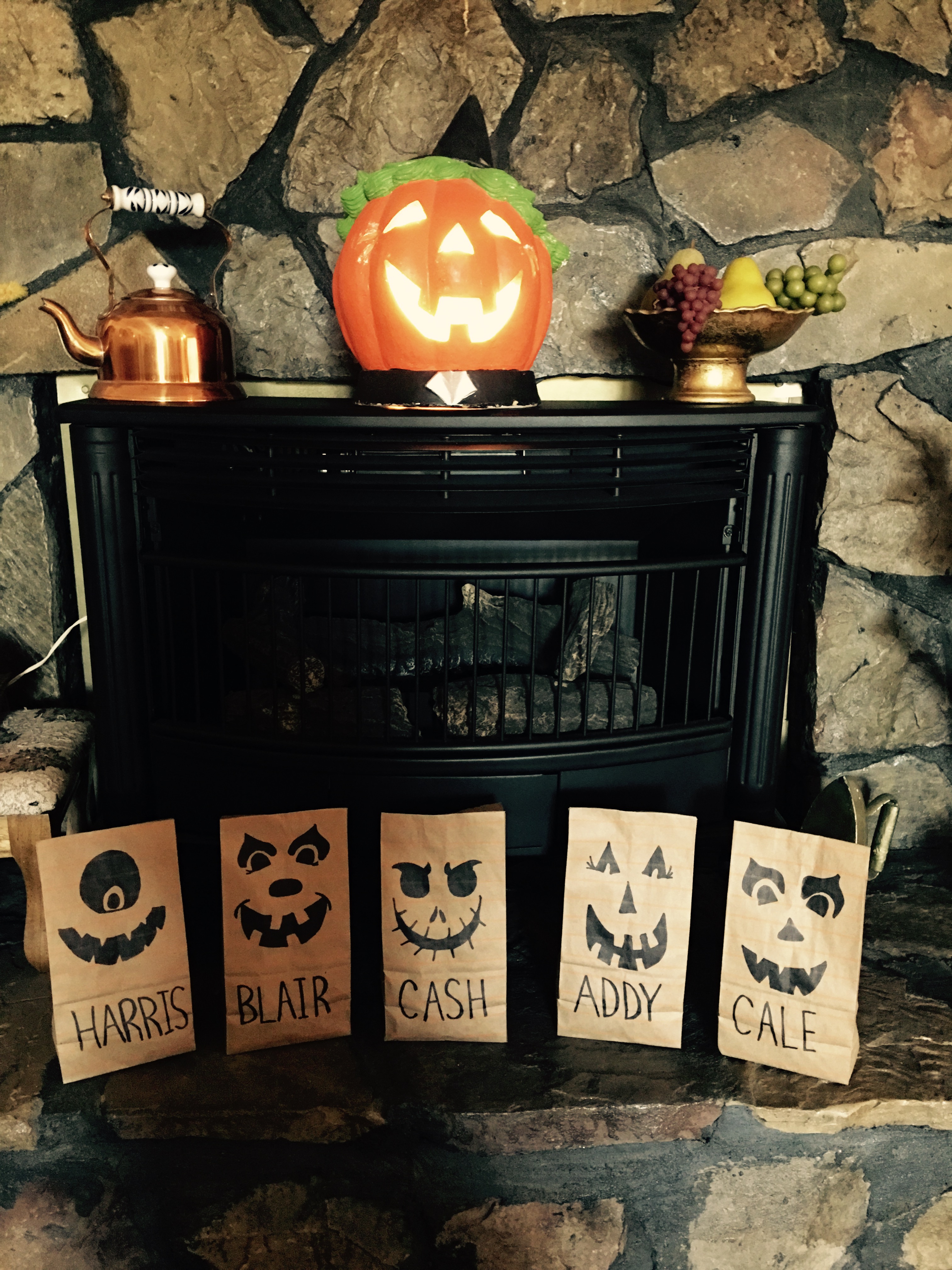 We also made some yummy kid friendly snacks and, with my Mom's creative help, we made some witch hats (both short and tall hats) and acorns!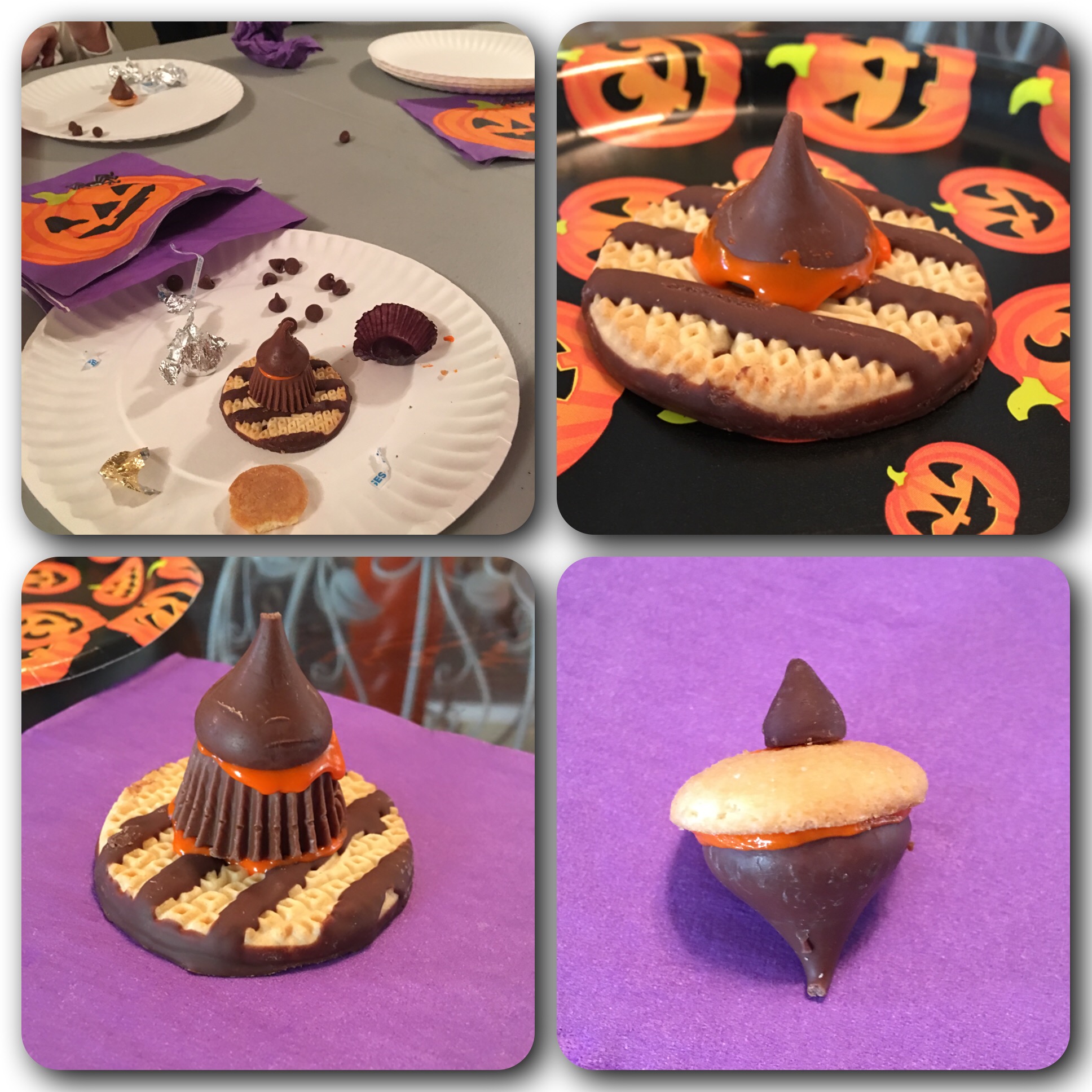 The main thing to remember is that this is for fun so there are no set directions! You never know what your little loves will come up with! Be creative and cherish the moments! 🙂
p.s.: Icing that comes out of a squeezable bottle is the best idea ever!
Happy Halloween!