Do you ever get sick and tired of thinking over the same old thing?
…especially, if it's something or a circumstance you just can't change?
I do.
One day I sat down and these words came out, thanks to the Holy Spirit: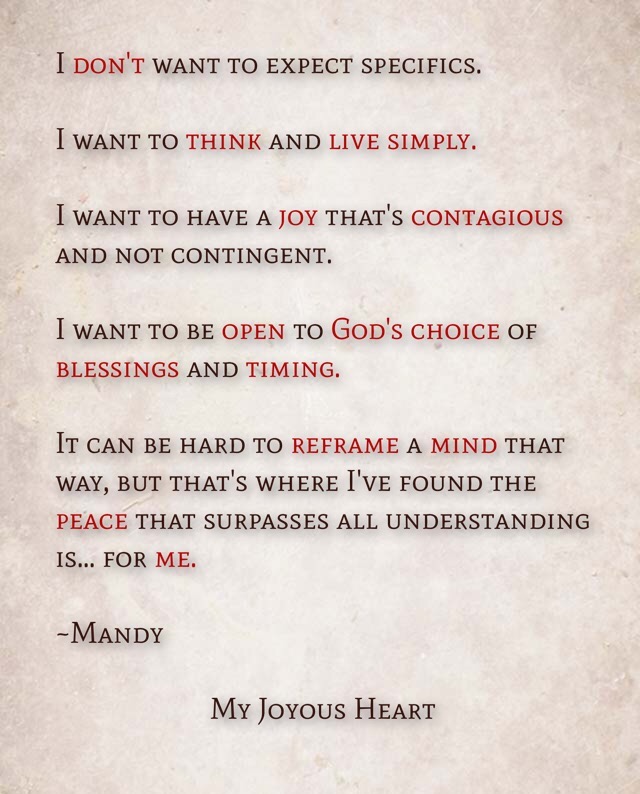 So there it is. For me, this is what works. I'm not perfect or magically, always content. But, this is my motto.
I will keep going back to this when things don't make sense. When the eye of comparison tries to snare me in. When the tug of discontentment starts pulling at my heart.
I want an ocean of peace and contentment. I pray for a mind of still waters when the current gets rough.
An internal joy that's contagious and not contingent on my circumstances.
I want that for us all!  Let's try it out, shall we?
"You will keep in perfect peace those whose minds are steadfast, because they trust in you." Isaiah 26:3